Want movies with great sex scenes on Netflix? Get hot and heavy with these 25 steamy movies all about sex on Netflix.
One of the greatest things about Netflix is that there's something for everyone. Whether you're in the mood for romantic comedies, '80s movies, or sci-fi movies, some of the best movies of all time are available to stream on the platform.
Netflix is a network filled with plenty of family-friendly content meant for children to enjoy, but the service does have another side you'll have to do a little digging to find.
If love is the drug for you, you'll be pleased to know that Netflix is overflowing with great romantic stories and sexy films.
The adult content available on Netflix certainly pushes the boundaries but is often still worthwhile because filmmakers know how to add artistic details and dynamic characters. 
From steamy thrillers to foreign romances and everything in between, the sexiest movies on Netflix really set the mood.
These are some of the best hot & heavy sex movies on Netflix available for streaming right now.
What's sexy to some people might not be sexy to others, which is why we've created a list that spans genres. (You can find great love scenes in just about any kind of movie!) Sure, we included a bunch of romantic movies on Netflix, but you'll also find a couple of tearjerkers, some sexy foreign movies, and prestige dramas with lots of intimate moments. So scroll through our list of steamy movies to get some ideas for the perfect way to Netflix and chill.
When getting ready to Netflix and chill, either solo or with a partner, this list by TheDistin can help to have a few options at the ready so you don't waste precious time looking for the perfect pick. From classics like Closer to coming-of-age stories like Yes, God, Yes, the following movies are packed full of the kind of sexual tension you could cut with a knife — and all available on Netflix.
1. Yes, God, Yes (2019)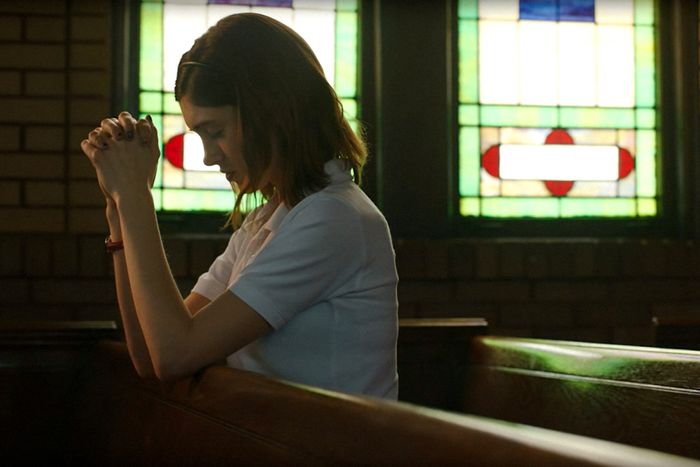 Stranger Things Natalia Dyer stars in this sexual coming-of-age film as Alice, a Catholic teen facing shame, confusion, and pressure surrounding sexual desire. Things spin out of control when she begins to explore her sexuality. Amid rampant rumors, resentful best friends, and boys she can't rely on, Alice sticks to her intuition when everyone seems to think they know what's best for her.
2. American Pie Presents: Girls' Rules (2020)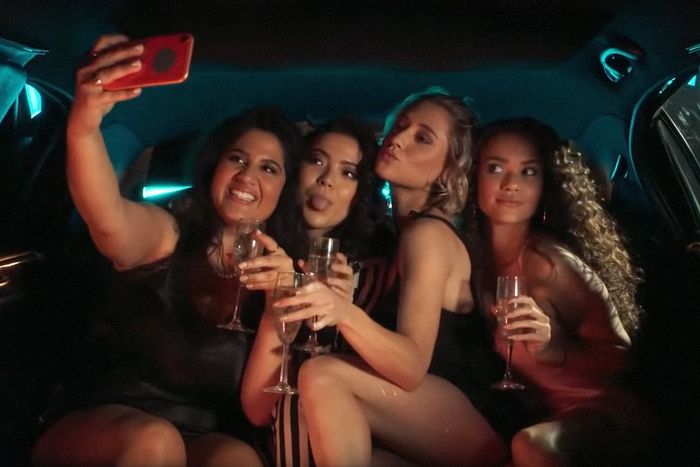 Much like the American Pie series that came before it, this film explores nascent teen sexuality with humor and irreverence. Each character is faced with a different crossroads in their love lives, but they all manage to reach satisfying conclusions through the help of their friends and crushes.
3. MILF (2018)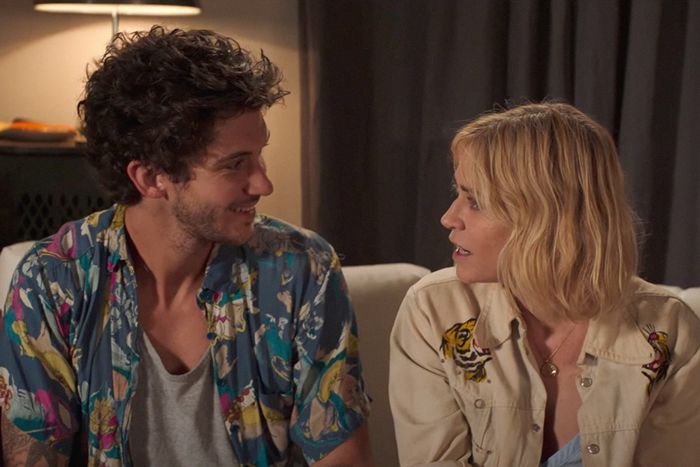 This 2018 French flick centers on three women in their 40s who meet a group of young men in a sailing club while on vacation. The men are quite excited at the prospect of hanging out with the older women, and their age gaps prove to be thrillingly complex.
4. Closer (2004)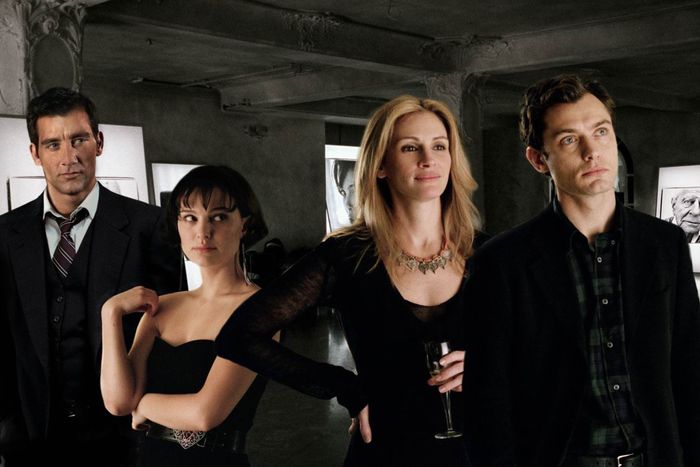 Hello, stranger. This star-studded romantic drama features Natalie Portman, Julie Roberts, Jude Law, and Clive Owen in a tangled love …square. Portman plays Alice, an American stripper who falls in love with Dan (Law) after he accidentally hits her with his car as she crosses a London street. A year later, another couple, Anna and Larry (Roberts and Owen), enter into the mix. What ensues is a steamy and messy mix of cybersex chat rooms, all combinations of affairs, and broodingly hot dermatologists.
5. Lust Stories (2018)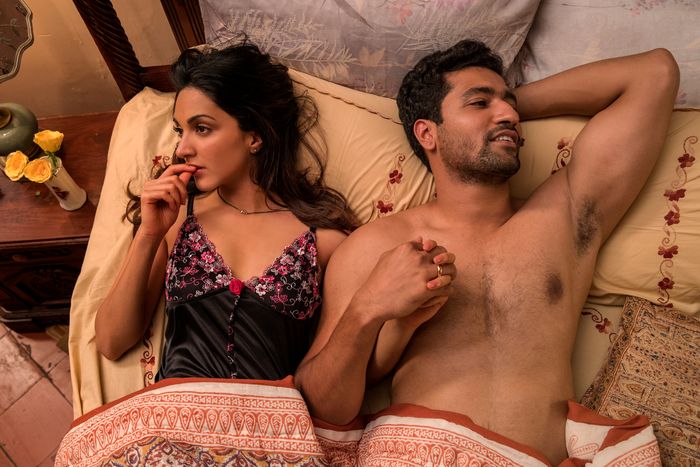 This collection of four short films from prominent Indian directors includes tales of intimacy, sex, and the complexities of love. From a passionate affair gone sour to the discovery of self-pleasure, the stories all focus on the point of view of Indian women in the realm of love and sex.
6. Elisa and Marcela (2019)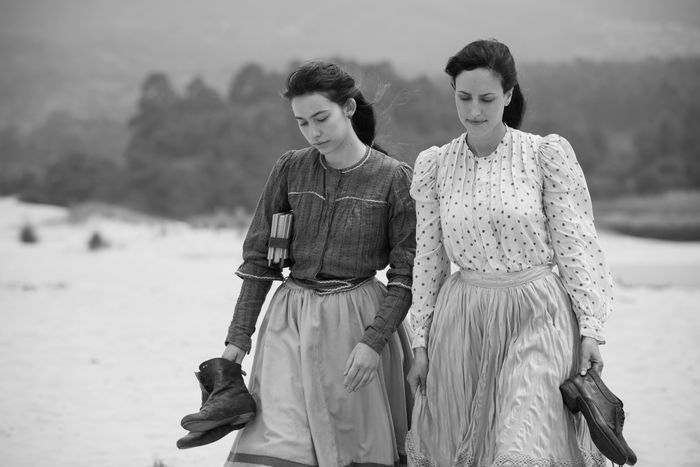 This period flick is packed with tension as Elisa Sanchez Loriga masquerades as a man in order to be with the woman she loves. Set in Spain in 1901, this is the perfect choice for those wanting a dash of passion, sex, yearning, and historical fiction.
7. Sex Drive (2008)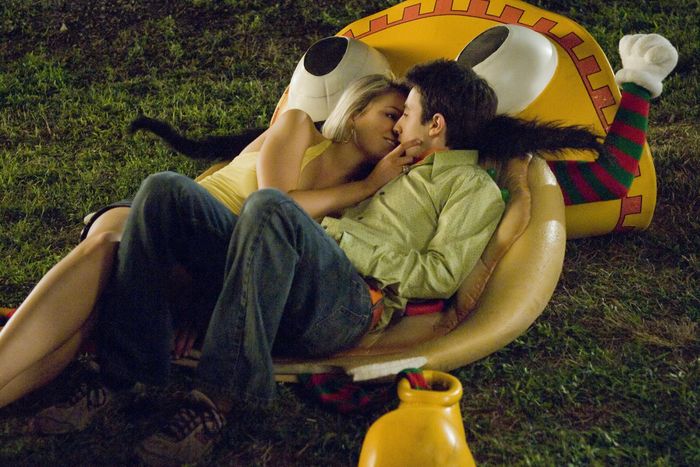 In this aptly named road-trip comedy, Ian, a recent high-school graduate, decides to take a road trip to have sex with a girl he met online. Naturally, things do not go as planned, but the film rewards those who are simply along for the ride.
8. After We Collided (2020)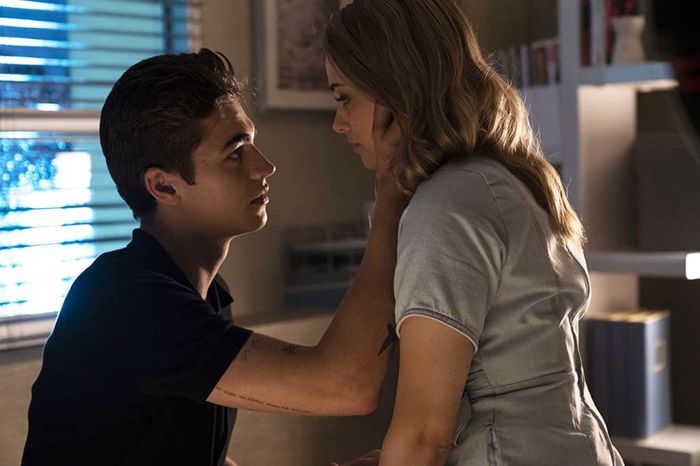 The second movie adapted from Anna Todd's popular YA romance series, After We Collided follows Hardin Scott and Tessa Young after the end of their relationship. The two still find themselves entangled with each other, despite attempts to move on with other people, places, and professional obligations.
9. Duck Butter (2018)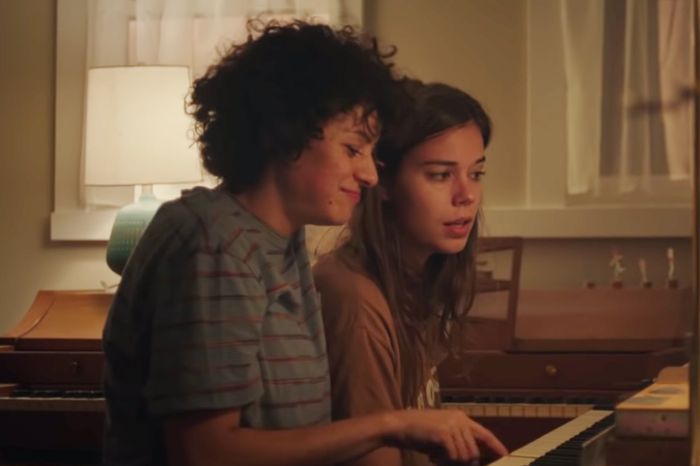 Two women, played by Alia Shwkat and Laia Costa, connect and strike up some immediate sexual and romantic chemistry and decide to go on an epic 24-hour date.
10. Newness (2017)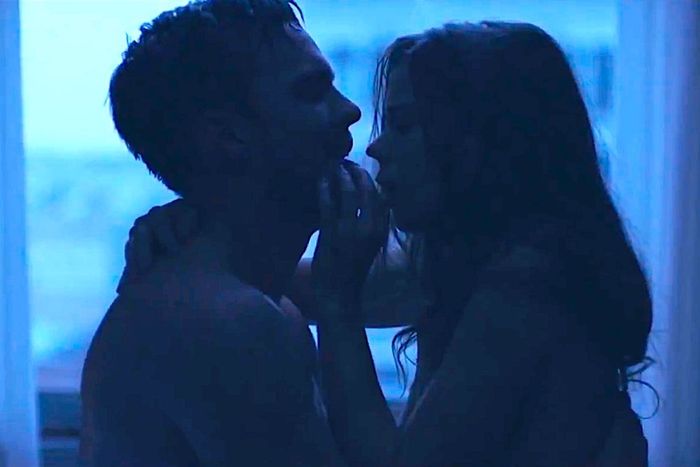 A modern take on the meet-cute film that's packed with sexual tension. This couple falls for each other after meeting on a hookup app and tries to stay in love while also seeing other people.
11. Cam (2018)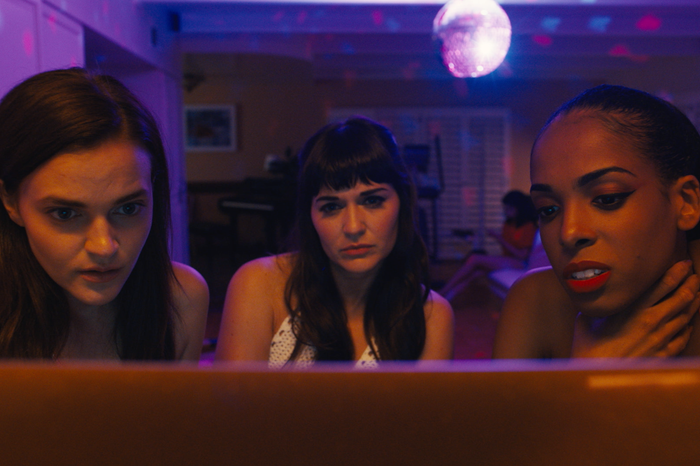 Fans of horror and thriller movies might love Cam for a hot, suspenseful, and unnerving experience. In the movie, a cam girl discovers that a doppelgänger has taken over her account; she must track down the perpetrator and reclaim her identity and growing fan base.
12. An Easy Girl (2020)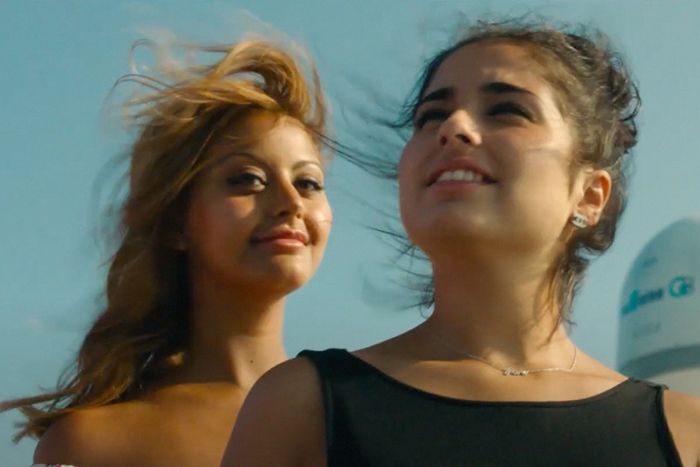 In this coming-of-age movie, a teen girl's life changes when her free-spirited and sexually liberated cousin pays a visit to the French Riviera. Over the course of a summer, the two share plenty of new experiences together, like meeting older men and hanging out on their yachts.
13. The Babysitter (2017)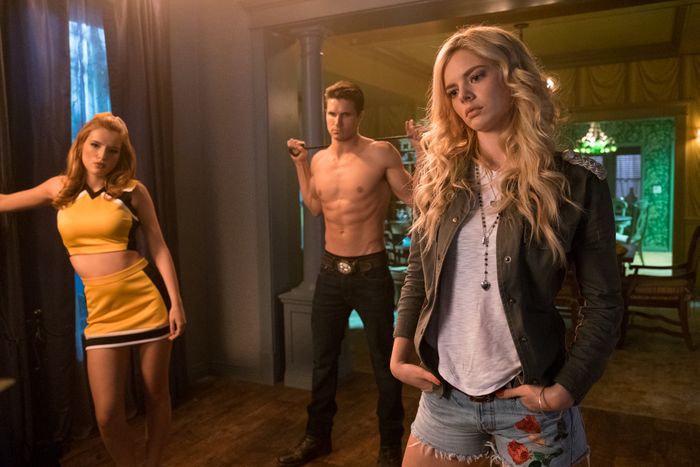 Fans of adventure, suspense, and horror will be intrigued by this Netflix original in which a kid realizes his hot babysitter is part of a Satanic cult. Perfect for anyone who was ever presented with the simultaneous gift and curse of a hot babysitter.
14. Oh, Ramona! (2019)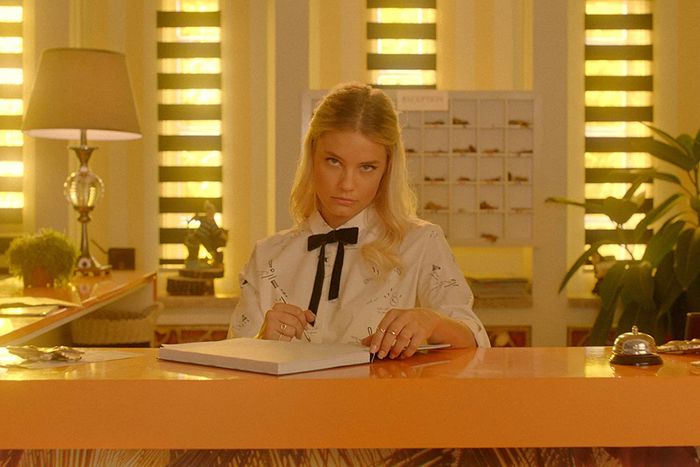 Andrei is a dorky high-school student who pines for his mesmerizing classmate Ramona until he meets an alluring woman named Anemona on a vacation and is forced to choose between them. This coming-of-age movie perfectly captures just how much lust can consume your attention.
15. You Get Me (2017)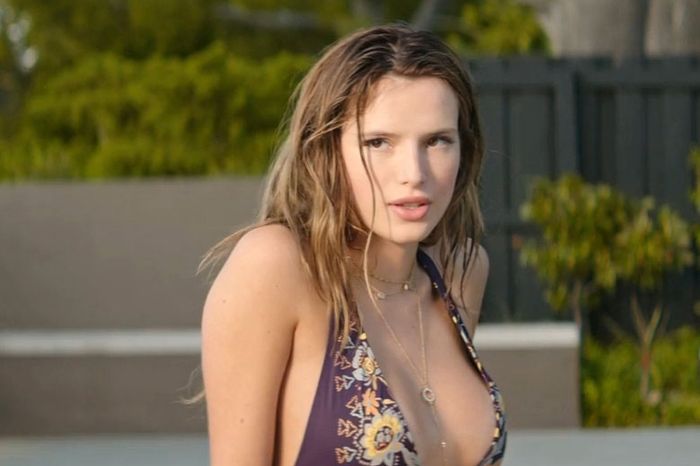 Tyler and his girlfriend are the perfect high-school couple until one fateful night out at a party when they fight and break up. He takes home a girl named Holly (played by Bella Thorne) and spends a passionate weekend with her before returning to school and making up with his girlfriend. But when Holly shows up pretending to be a new student, all hell breaks loose in this steamy thriller.
16. Dry Martina (2018)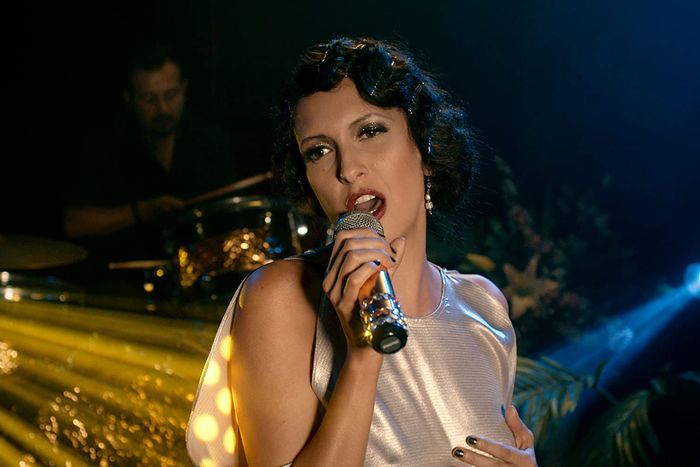 A former singer grappling with the end of her career, Martina has lost touch with her sensual self — that is, she meets a handsome young couple who remind her of her once robust libido. So begins a journey that leads her to Chile and a better understanding of her own sexuality.
17. Cuddle Weather (2019)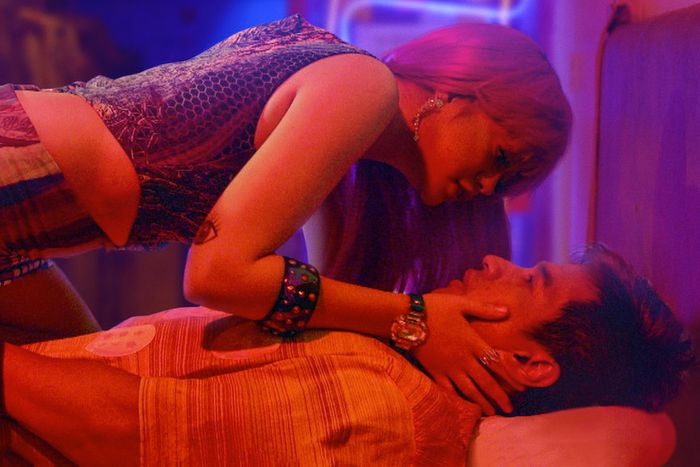 This steamy Filipino romantic drama finds two sex workers in a sensual fling. Things begin to heat up further when they realize that they want more than their existing friends-with-benefits situation.
18. 365 Days (2020)
Admit it, this is the movie that sent you to this list. And who could blame you, as 365 Days has become the latest steamy sensation to get Netflix users excited? For the uninitiated, the film is based on the Polish novel of the same name by author Blanka Lipi? ska, telling the story of mafia don Massimo (Michele Morrone) and his captive love interest Laura (Anna-Maria Sieklucka.) That captivity part is most of the reason why this film has raised quite a bit of ire with some folks, but fans seem to be enjoying this movie, and its exceedingly realistic-looking sex scenes.
19. Gaspar Noe's Love
By reputation alone, Gaspar Noe has never been shy about showing human sexuality, and all of the pieces and parts that make up the experience. Gaspar Noe's Love is his most recent, and possibly his most explicit, as actual sexual acts and full frontal nudity are on display throughout this tale of a couple who start to experiment with their relationship. Be prepared for a lot of discussions if you watch this one with your significant other.
20. Friendzone
Netflix has invested a lot into its international titles, and Friendzone is one of the many stellar French films available on the platform. Directed by Charles Van Tieghem, Friendzone is a rom-com about a guy name Thibault who has a plethora of female friends, many of whom he once dated, but no real prospects. Friendzone is to France what comedy movies like Just Friends are to the United States. It's packed with will-they-or-won't-they vibes and some hilarious yet sexy scenes as Thibault tries to be more appealing to the opposite sex.
21. Lust Caution (2007)
Throughout the history of film, sex and intrigue have gone hand in hand for quite some time. Director Ang Lee's 2007 film Lust Caution definitely binds those two themes together, as it is a historical spy thriller that adds an erotic angle to its proceedings. Inspired by the Eileen Chang written novella, and told across two sections in 1938 and 1942, we get to see a honeypot operation being waged against a governmental figure known as Mr. Yee (Tony Leung Chiu-Wai) and a student radical named Wong Chia Chi (Tang Wei.) Their ensuing relationship is supposed to result in an assassination attempt, but the romantic and sexual entanglements complicate things to an NC-17 rated extent.
22. Sleeping with Other People (2015)
Alison Brie & Jason Sudeikis are the leading actors in Sleeping with Other People. They shared a random one-night stand together twelve years prior and then ran into each other again after moving on and living their own lives. They attempt to maintain a platonic friendship but instead of keeping everything rated PG, they end up back in the bedroom just like the very first night they met.
23. Desire (2017)
Sex movies on Netflix like Desire do not come around often. This particular 2017 movie is all about a young woman who takes a trip to attend her sister's wedding. She and her sister are estranged and don't have the best relationship ever. While she's there, she starts falling in love with the groom-to-be, despite the fact that her sister also loves him. This messy, complicated movie has several unforgettable sex scenes.
24. Blue is the Warmest Color
Another movie you've more than likely heard about, through various critics' appraisals or internet message boards alike, is Blue is the Warmest Color. An almost three-hour film, based on the graphic novel by author Julie Maroh, it's a story of two young women (Léa Seydoux and Adèle Exarchopoulos) who meet in high school and carry on in a relationship into their adult lives. Controversial for, among various reasons, the accusations of harsh working conditions on set, as well as a supposedly stereotypical "male gaze" depiction of a lesbian relationship, the film is still pretty explicit when compared to mainstream filmmaking.
25. Amar
A year seems like a short time to most, but in a romance like the one at the center of the Spanish film Amar, it just might not be long enough. Laura (María Pedraza) and Carlos (Pol Monen) are lovers who are young and relatively inexperienced. So naturally, throwing sex into the equation is going to be bold and experimental, with the potential for complication and massive heartbreak. Cited as being intensely romantic, with an overall sadness starting to creep in as time goes on, writer/director Esteban Crespo put his characters through their paces as their torrid coupling starts to unravel.